Big Bumblebee
January 4, 2012
It must have been two weeks ago,
In a Deciduous tree,
That a bee hive there lived that you may know
And inside, a big bumblebee;
And this bumblebee lived with no other thought
Than to fly and to make honey.

I was a child, that day in the wild,
On that Deciduous tree:
When I first found the bee in the hive on the tree –
And named it Big Bumblebee;
And friends we were then forever and always
I and my Big Bumblebee.

And this was the reason two weeks ago,
From that Deciduous tree,
The swarm flew out of the hive, buzzing,
Calling my Big Bumblebee;
So that he heard them shout his name
And turned him away from me,
To take him back to the hive up there
In that Deciduous tree.

The bees, not so happy without him,
Were missing my Big Bumblebee –
Yes! – that was the reason (as all bees know,
On this Deciduous tree)
That the swarm came out of their hive that night,
Buzzing and calling for Big Bumblebee.

And their buzz was stronger by far than the bond
Of I and my Big Bumblebee –
Of my very best friend and me –
And they stole him away to their hive above,
To the branches high over me
And never again did I see by that tree
My companion Big Bumblebee,

Now the birds never sing without making me think
Of my wonderful Big Bumblebee;
And my heart will race when I imagine the face
Of my wonderful Big Bumblebee;
And so, in the daylight, and all through the night
I wait for my friend, all my life, that he might
Fly from that Deciduous tree,
From his hive high up in the tree.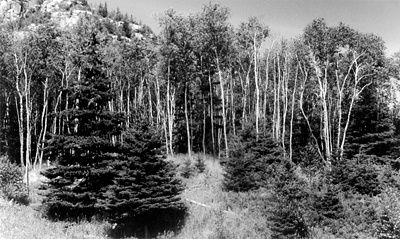 © Steve S., Marblehead, MA