"Farewell Autumn"
December 25, 2011
It falls upon the feeble, dead leaves,
cloaking any reminisce of those warm fall days.
Peeking through the clustered crystals
strives the last obstinate oak.

A pure-white hare surpasses the rollicking hound.

My nose freezes, pressed up against the glass.
The warm nicker of my zealous steed welcomes me back
into the depths of the frolicsome stable.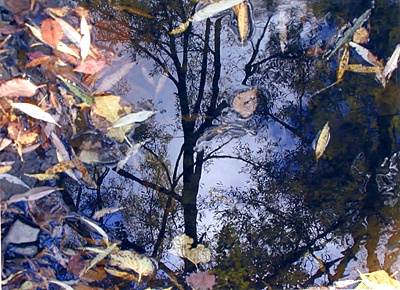 © Alex B., Rome, NY