My "Father"
June 21, 2011
You doubt yourself at times,
Wondering who cares.
Your greatest talent is to come up with a few rhymes,
Your heart aches from all of its tears.

You cry at night,
Knowing you don't have anyone.
Praying for the strength to fight,
Hoping your life will soon be done.

You are fatherless,
You feel abandoned.
He left you in a mess,
Alone and frightened.

Each day feels like the last,
Meaningless.
Memories flood in from the past,
You start to feel hopeless.

And just when you hit your darkest day,
You find your guiding hand.
One to guide you the right way,
Making life really quite grand.

My guiding hand in life is you,
You haven't been here for long, sure.
But I feel like I can start over new,
I'm hoping, that you are life's cure.

You are the man I wish my father was,
Supportive and strong.
You do everything a good father does,
I hope to have you all along.

Thank you for everything you do,
You mean the world to me.
I hope you know I love you,
And I hold you very dearly.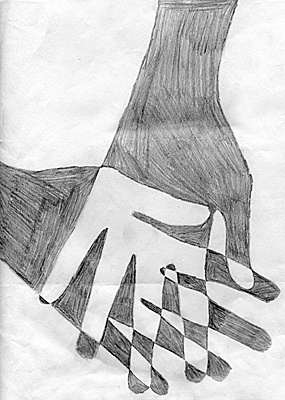 © Warlito B., Tamuning, GU