I am From...
June 18, 2011
I am from Mom's delicious green bean casserole oozing with fluffy stuffing and cream of chicken soup,
Grandma's unique spaghetti recipe of steamy moist noodles covered in a smooth meat sauce,
Our family's thick and chocolaty brownies that melt in my mouth.

I am from swimming in my pool bobbing around on rafts with Jerry and Caroline,
Our beautiful piano sits gracefully ready to be played,
Our large Yukon carting us around town.

I am from "Love you soooo much!" Everyone in our family always exclaims,
"Sit down and shut up!" Grandma would tease Andrew and I,
Mom laughing as we come down the stairs in the morning, "You look like a raga muffin!"

I am from Larry's yummy food that we can conveniently walk to,
Abo's gorgeous house that's ready to be visited,
St. John's on the corner always there for us.

I am from a friendly Irish family,
A special political background given to us by Grandpa Jerry,
Dad's news reporting that always brings new adventures.

I am from living to sail in the warm summer,
Playing amazing tunes on the piano for as long as I can remember,
Going antique shopping to find treasures
with mom.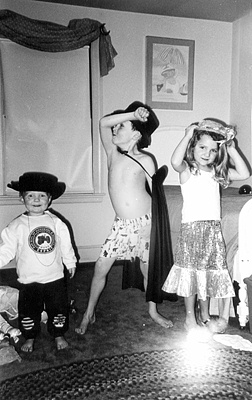 © Courtney M.,Marblehead, MA