Daughters of vengeance
June 23, 2011
The subtle behavior of man,
Is something women must take hand in hand.
She must know how to stand,
To fight; women must defend…
Defend the one thing that keeps them higher than men…
Their heart.

Just stand and stare at how men abuse the woman of her heart
Look as he uses her kind heart and turns it bitter
He poisons her with lies and hurt
He sinks his cruelty further and further…
Further.

She falls to her knees in sorrow
She looks at the man in horror
She wonders if his heart was only borrowed
She now walks in terror

My fair maiden stand…
My fair ladies dry those tears…
My humble servants fight…
The man will get his due.
You will flourish as an everlasting flower.

You won't need anyone to keep you radiant.
For you are all beautiful and you will all
Be mistaken as the daughters of Venus.
But no you are the daughters of warriors, grace, and kindness
And revenge…

We must defend our own kind!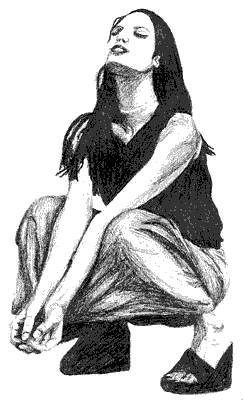 © Danielle B., Cordydon, IA