Not Mine
April 14, 2011
At first it was just sneaky glances.
Then I made valiant moves. I let him walk me home.
I let him tease me. I let him flirt with me. And I flirted right back.

But the whole time, he wasn't necessarily mine.
His ex wasn't completely history… due to the fact that she was one of my friends.

Not just a "Hey how are you?" and-not-really-care-what-the-answer-was-friend.
I've known her since second grade.
But I couldn't help myself. Not only did I find him attractive, he was sweet.
Kind,
Funny,
Protective.
I liked him. It was as simple as that...
Except not so simple. You see, he had secrets.
Dangerous ones, well sort of. He was a bad-boy.
And he even told me he wanted me.

But he's not mine.
Not now,
Never was,
And probably never will be.

So we'll just admire each other from afar.

Because he's not mine, and I'm not his.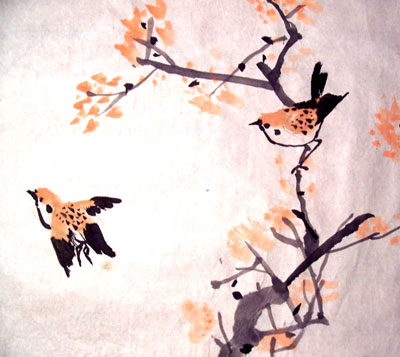 © Xiao H., Naperville, IL