Points of Bright
March 21, 2011
I never thought I'd see the day,
When I'd fall on my knees and pray,
But now God's grace I will pursue,
For He got me away from you.

And, oh, your cold and empty eyes!
By winter skies are idolized.
I thought I knew you, but I see,
You've turned to stone in front of me.

The way I cried, the endless lies,
Your fake and wooden alibis,
The way you seemed to have no shame,
the way you pinned me with the blame.

And you expected me to hide,
But I possess a bit of pride,
I see that your heart's turned to night,
and broken, bitter, points of bright.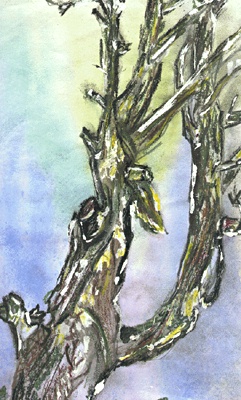 © Sasha H., Morristown, TN