The Loss
December 13, 2010
My lover and my hero,
He whose heart was brave,
Stood upright and fought and fell,
Him I could not save.

The lovely ocean beckons,
Bright as angels' tears,
As storm clouds ruminate,
and distant mountains leer.

They whisper of my loss,
My triumphs and my gains,
But nothing could compare,
To those whom you had slain.

Your matted body lies there,
Stone cold upon the bed,
And I hesitate to look at you,
My lover, now you're dead.

They brought you out of the forest,
Cold and dead you were,
But still a part of me,
Believes you sure to stir.

I told my troubles to you,
In all but one small breath.
Until you went to war,
The war that brought your death.

We loved each other dearly,
Even unto death,
The funeral whispered that,
In that awful frigid breath.

As I lay upon your gravestone,
Trembling hard with tears,
I find myself straining to believe,
Of all that you held dear.

Love and truth you felt,
Loyalty abound,
But still I felt the hollow place,
From which your voice did sound.

Now many years have passed,
And I've found another one to love,
Though part of me still yearns,
For the love, you did bestow.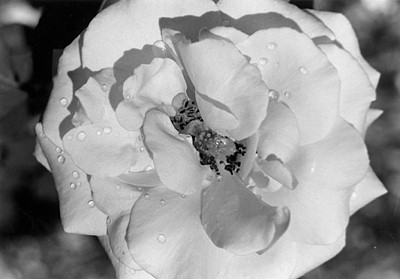 © Kristin O., Quincy, MA