Peaceful Violence
July 30, 2010
Some say that you have to make a mess to clean
Is that true with peace as well?
Do we need to fight to end hatred, pain and people who are mean?
Were we not told "thou shall not kill" or we'll end up in hell?

Throughout history people have killed in the name of god
That's fine and no one seems to care
Someone kills to avenge a loved one and people think that they are odd
Crooked cops steal and kill without concern it's not fair

So I ask this question, is it okay to kill if it's justified?
A young girl feels alone in this world, no one's there when she cried
Daddy dearest loved her the wrong ways whispering toxic lies into her ears
She met a boy in whom she confided now prisons where he'll spend the rest of his years

Death is inevitable so is it wrong to kill those who don't need to live?
Pedophiles, rapists, and drug dealers all take more then they are willing to give
Racists who were raised through a line of bigotry
Preachers who send you holy water for that hefty fee

So is there anything really known as peaceful violence?
I think there is and you say I need guidance
I know too many people who have been hurt
Who'll bring the justice when it doesn't come from the courts?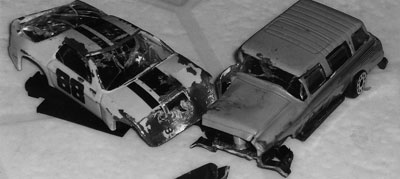 © Danny H., Chula Vista, CA