An Ode to The woods behind 8th ave
February 18, 2010
The leaves and sticks crunched loudly
Sounding like I had just poured milk into rice krispies.
The tall majestic trees stretched far into the blue sky overhead.
The branches swayed softly like seaweed on the ocean floor.
Leaves trickled down onto the ground making only the slightest sound.
I looked at the ground and followed the dirt trail that cut through this wondrous place.
A few more steps on this trail and I would soon be walking through the corn field.
The electric wires strung over my head like a spider web.
And you could hear the soft humming of the wires as the electricity flowed through its veins.
The tan ground underneath my shoes crunched with the steep depth
And the small rocks scattered about in my path.
I couldn't see anywhere but behind or in front of me for the corn was reaching full height
I soon reached the second set of woods ahead of me
As I turned around I could see the great corn field and the woods behind it
I wandered deeper along the trail into the woods, not looking back
I didn't want to ruin this perfect moment.
I could hear the rustling of leaves and sticks next to me.
I turned slightly only to find myself facing a doe
As soon as our eyes met, the doe broke out into a leaping run
The animal was swift and graceful as it found its way through the brush.
It was beginning to darken in the sky and I knew I should be on my way.
The soft gurgling of the creek was like a lullaby
I walked along the rugged trail, reaching an opening to the way out and turned to look back at the woods I had just ventured.
Its beauty never failed to woo me.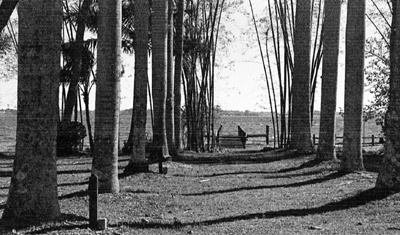 © Gizelle S., Miami, FL