Forgotten
December 17, 2009
Forgotten is how she came,
And forgotten she will leave.
She has never known a love that heals,
For she has known love at all.
She waited for you,
But you never came.
So she sat and cried,
Just because you lied.
But it wasn't your lie
That took her breath,
But you didn't love her,
That caused her death.
Before she passed on to another life,
She took a blade to handle her strife.
She needed that person she never found,
So in her blood, she has drowned.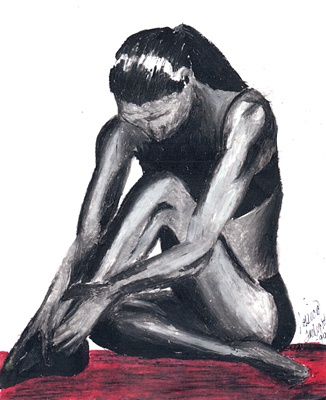 © Jessie Y., Ahwahnee, CA