The Unforgiving Sea
December 8, 2009
Oh the unforgiving sea,
Your waves comes to encircle me.

Down into the depths below,
Victim of the undertow!

Deeper in your murky depths,
I feel I'll face a sailor's death..

But then, alas, my hopes renewed,
Your shining surface now in view!

Afloat, I feel the ocean breeze,
No longer a captive to the sea.

Swimming ashore as the sun beats down,
To think that I could ever drown?

Such an absurd point of view..
Oh sparkling sea, I've forgiven you!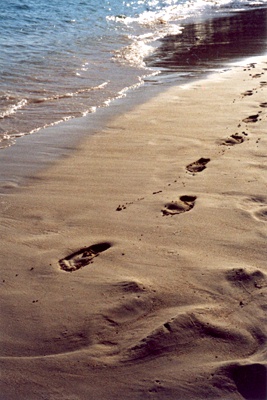 © Ashley B., Potomac, MD