good mornings fade away
December 3, 2009
Find the switch, pause the twitch
As if night time never ceased.
Eyelids flutter, soul does shudder
As you prepare to face the beast.

Calm and quiet, silent riot
Whispered words you meant to scream.
No escape, forced awake
Close your eyes to quit this dream.

Constant sleeping, always keeping
Secrets and your heart's desire.
Worried sick, troubles thick
Frayed nerves catch on fire.

Ears are ringing, nightmares clinging
To me, and they won't let go.
Painful stabbing, useless grabbing
A peaceful night I will never know.

The clock stops ticking, seconds sticking
To the hands that are stuck.
Fight the sin, have to win
Slumber wishes me good luck.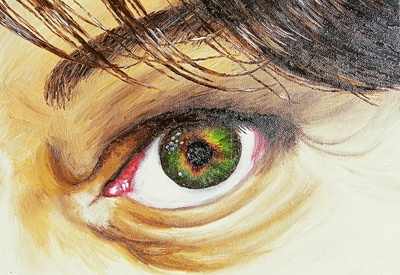 © Alyssa G., Charlotte, NC