Drugs, another poem.
September 23, 2009
walk into the ally
and ask for some smokes.
roll lies off ur tongue
but try not to choke.
inhale another bunt
no ones gunna care.
ur addicted-ur stuck
u tryed it on a dare.
you steal it from stores
ur minds growing weak.
u used to be a dreamer
this isn't the road that u seek.
u used to want it all
the glory and the fame.
but since u started THAT
ur life's never been the same.
your friends try to stop u
but ur buried too deep.
u could try to recover
but couldn't make that leap.
you down in the dirt
pity reeks off ur skin.
u plead for some help
and ur getting too thin.
u see a bright light
when u close ur shrunkin eyes.
but its too far away
no one can hear ur cries.
ur going to faint
you feel it on ur mind.
the rooms growing dark
like ur finally going blind.
but then you hear a voice
and ur vision getting clear.
its the voice of an angel
of someone u held dear.
they hold onto ur soul
and dare not release.
they are cleaning up the mess
piece by broken peice.
suddenly it doesnt seem so bad,
to want to go back.
i just have to smile,
and try not to crack.
i can try to fit in
and live like a person.
but will i slip again?
i will never know for certain...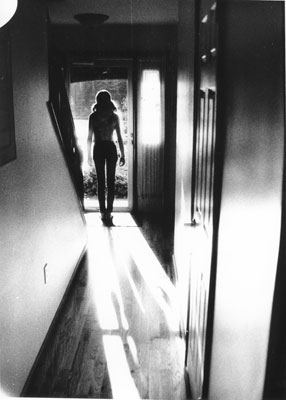 © Mike V., Morgantown, PA