My Skin Is Not Me
September 11, 2009
Judging on the information
You do not know,
Basing the color of my skin
On my personality
Mind
Soul
And heart.
Not taking the time
To get to know me,
Instead you judge
To quickly,
Saying because I am
Black.
Brown.
Or White.
This is how I should be,
To bad it isn't me.
My skin color is not
The content of my character,
Being black
Does not decide my heart.
Being brown
Does not make up my mind.
Being white
Does not determine who I am inside.
To know me
You have to learn me,
For my skin is apart of me
But it is not everything
Of who I am.
Do not be surprise
When you see
That I don't let the color of my skin
Determine who I am,
For who I am
Is who I decide to be.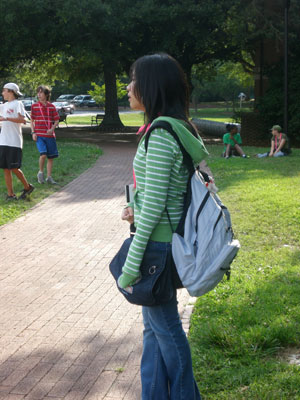 © Lucienne B., Parkland, FL