Smoke
May 19, 2009
I am the being in the labyrinth
The fiend who devours
The sacrificial lambs.
Bring me a virgin
I am the volcano god
Ready to spew out my destruction
If she isn't given to me
If she isn't pure.
I am the flame
That licks at flesh,
Until there is only
Embers and embers.
I am the weed
That strangles the roses
Into petals-
Dried and ready
For their air graves.
I am the decomposing demon,
That yearns for life,
And from you will still,
Your breath to silence
And then, you are mine-
My bride in limbo,
My wife in gray silence.
I am what you want,
The man in black suit
Who will not take anything
Less than your soul
Within my waiting lips.
I am the love that pleasantly rots
Into the earth. Only to claim you
Back to me.
Love me? Love me? Love me?!
Please, fear me too.
It is a cooling drink of mercy,
Against my drying throat.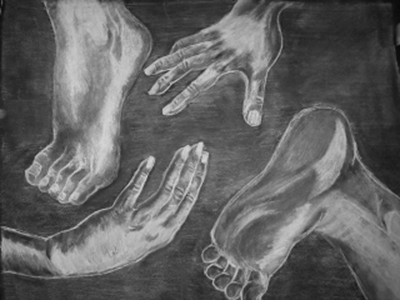 © Rachel U., Danbury, CT