Maquerade
August 2, 2009
Behind those masks were you and me,
Your sparkling eyes were all I could see,
You looked at me and I was slayed,
And, there, it all started, at the ball of masquerade.

Your gentle touch had me dazed,
your words so sweet left me amazed,
The way, in the music,your body swayed,
Left me indulged in your flawless promenade.

The night grew darker and we lost track of time,
And the birds continued their tranquil chimes,
That night seemed truly like a beautiful dream,
A dream so magical, so real, so serene.

Then you dropped my hands and started walking away,
Then I ran right behind you in the hopes to say,
"Wait, hold on, I didn't catch your name",
And then, you vanished, from the ball of masquerade.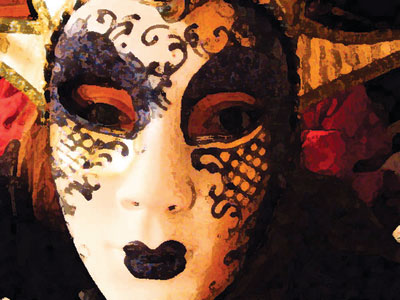 © Katie C., Libertyville, IA