Welcome to Dreamland
July 30, 2009
Memories whip in front of your eyes like hair in the wind, you can't comprehend, how, the darkness's eyes, could've seen your many lies.
But instead of running away, you stand to face the rain.
The storm is raging, your past starts fading.
You wake up, take another hit, then one turns to six.
Smoke fills your lungs as you get your fix.
Pain filters away, while glass engulfs your veins.
Half asleep, you walk outside, you see the thundering lies, and the darkened skies.
You smile, and fade again into Dreamland.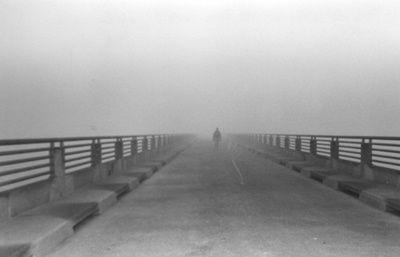 © Becky G., Westerville, OH