Hear, See, Speak No Evil
July 28, 2009
Gnaw your nails down to the bone
Click your bloody heels and go home.
Inject the needle through your skin
A lethal dose you soon take in.


Kiss your heart and soul goodbye
As you whisper one last lie.
Water rushes as you drown.
Close your eyes, don't look down


Plug your ears, don't hear the noise
As you hit an empty void.
Let your corpse fall to the ground
Stitch your lips don't make a sound.


Numb yourself from the flames
Bottle tears, as you feel the change.
The Devil's laughter haunts your dreams
Yet, no one hears your screams.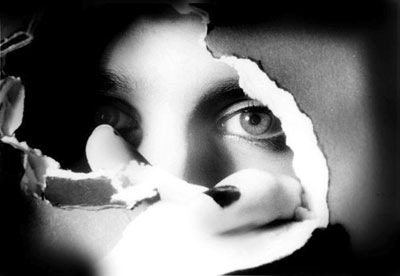 © Tabatha B., Peoria, IL