July 16, 2009 (a)
July 16, 2009
The sidewalk scorches the bottoms of
My bare feet
And it brings out the red flush to my cheeks
As you reach for my hand.

You help me stand upon wobbly legs
And I turn my head, shy
As I brush out what I have written
With chalk I'm embarrassed for you to see.

I'm not sure if it is to soon to tell you
Which is why the bottom of my foot is now pink
With the words I blended into
The colored concrete.

I have to shut my mouth tight
To avoid the words from trickling out
Like the juice of a watermelon,
Pink dripping from red lips.

You turn your head and smile,
Directly at me.
I purse my lips tighter,
The scrunched up face makes you laugh.

I feel like a child
Who is afraid to ask.
I stand in the dirt,
Writing words with my toes.

I enjoy the soft feeling
Squishing up between my toes,
Just like I enjoy your hand
As it attracts mine.

I whisper the words,
My voice so soft.
You finish them,
As they perfectly shape your mouth.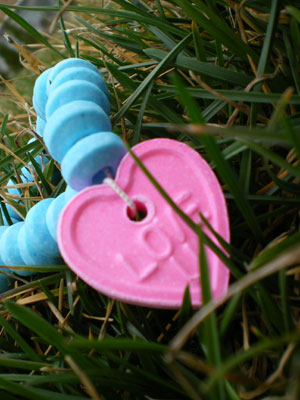 © Jennae P., Kennewick, WA