The Night's Ball
July 5, 2009
The green of the willow tree dripping from the night's fresh rain;
I left the dance to stand under my tree
In hopes of freeing the cluttered recesses of my mind.
As I let my hair drop,
On my shoulders it rests,
I wound the ribbon around my wrist to remind me of
Something I should not forget.

The toads croaked to the melody of
The night's soft tones,
I spun about as I gathered my gown,
The music all my own.
So many faces spinning past,
Sixteen candles,
A Princess's coming of age.

My prince, supposedly inside
Apparently masked to my sight,
In what seems a permanent disguise
Fairy tales read to kiss a frog, but
I know 'tis not what I shall do.
I've danced all night with possible chaps,
Rich, pompous ones of course.

My eye is not for the one who flashes his gold
And expects to woo me with his name,
Instead I have fallen for the boy with the golden hair
That works his family's stand.
In town I venture to see his face ,
As often as I can inconspicuously allow.
He flashes his smile and holds out a hand to kiss and kneel in my presence.

He says my laugh sparkles as I ask him to stand
And treat me as a normal girl
A song breaks from his throat as he shakes his head and smiles,
Setting off the glint of blue eyes that caught the sun.
In secret, I slip a note
Into his hard-worked hand,
That is curious about what to do.

He follows his heart,
Or so I hope because...
Oh there, under the moon, as the sound of a horse's hooves nears,
My love has dared the wrath of all so as to attend my ball
This private meeting, under the willow,
He sweeps my feet up off the ground into his strong, flexed arms,
He bends his head to meet my brow to engage in love's true kiss.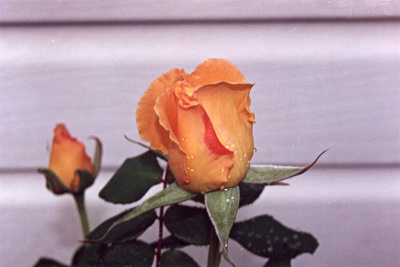 © Jamie U., West Hempstead, NY