Loading. . .
June 27, 2009
Loading. . .


As I sit here on this Word Document,
65 photos attempt to upload.
"One percent done."
I might as well go grab some coffee.

I'm back now.
I met the nicest man while grabbing coffee.
Oop, just a moment.
The phone is ringing.
"Five percent done."

It was the nice man!
We're going to grab a bite.

Back now.
I am the nice man's girlfriend!
First I must break up with the old boyfriend.
Done and done.
And still only "Ten percent done."
Might as well go to sleep.

Good morning.
"Forty percent done."
I think I'll look up my boyfriend on Google.

"Forty-two percent done."
My boyfriend is the ambassador of Ecquador!
Oh just wait. He's calling.
Lunch? Of course I'd love to.

"Fifty-eight percent done."
He said it was love at first sight.
We're getting married!
Must go plan for the wedding.

"One hundred percent done."
FINALLY!
Oh. These are all pictures of me and my ex.
Alt, Ctrl, Delete.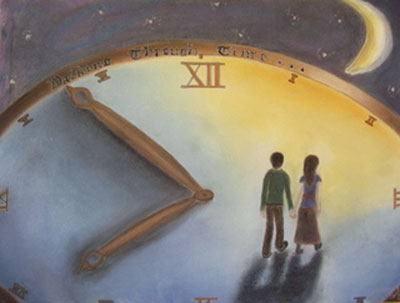 © Carollynn G., Hawthorne, NY