His Tears
June 24, 2009
I get caught in a tornado of memories as I look into his eyes,
And each tear is a bead of remembrance every time he cries,
As they roll down his cheeks towards his glowing grin,
An ancient memory dies and a new one will begin.


I remember when we were younger and we would walk hand in hand,
And when we wrote our names in the rich golden sand,
The butterflies in my stomach never flew away,
And my heart fell in my mouth as I thought of what to say.


That same chill still haunts my spine when I see his glowing face,
But a smile manages to creep in with a ballerina's grace,
All those happy memories just keep flooding in,
Just like a tide as they roll down to his chin.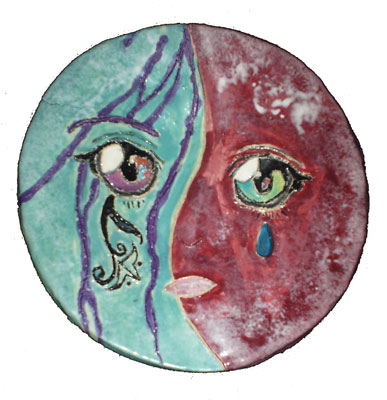 © Angel V., Tecumseh, MI