A Martian Observing Earth
May 28, 2009
Earth is square,
Mars a triangle.

Everything's a dare,
common sense dangles
from a strained hair.

Love is replaced with Lust,
everyone's drove not to trust.

Why is the world so strange?

Why does it seem deranged?

Am I as so ugly to
be singled out,
ridiculed and called
fugly?

No, it is the world that is
weird—they are the ones that are
queer.

Silly Beings.

Silly Planet.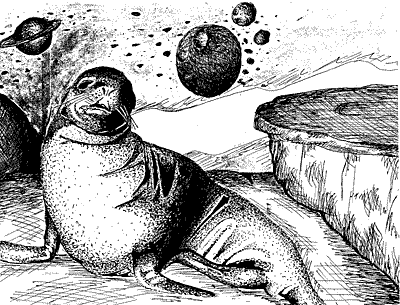 © Casey C., Rockport, ME