Forms of <3
May 14, 2009
Love is a jagged piece of glass
Shattered and worthless
How could it just break to pieces?
No longer remaining luminous and limpid
Just a fallen fragment that once survived on sunshine

Love is an ancient work of art
Only lasting so long before it fades
How is a dull canvas supposed to reveal a story?
True colors evaporate, a once eminent masterpiece now washed out
Just the remains of a still life that once showed the desire of two figures together; unanimated.

Love is a bloodshed soldier of war
Yearning for recovery and healing
How could someone call out in pain, but no one answers back?
Minimizing and decreasing in its life span
Just grasping for nourishment that once came without struggle.

Love is a tarnished and decayed kaleidoscope
Viewed differently every time you take a squint
How could the something you just glanced at constantly change and evolve?
A simple mirror with complicated and baffling images.
Just rotating angles of perspective that once attracted the naked eye.

Love is everywhere. You just have to find it.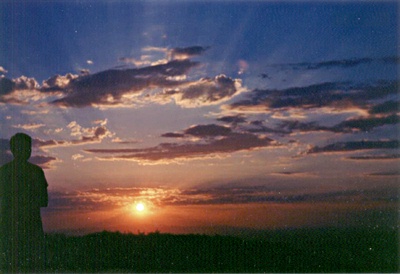 © Jovee B., Dededo, Guam