Those Summer Days
May 12, 2009
Those summer days..
Lazy nights
On the back porch,
laughing, learning,
And just living.
The stars shining brighter then
Anything around.
Telling the story
Of you,
And of me
Walking through the woods,
Climbing up the tree.
Singing praises
And just letting things be.
Do you remember it?
Do you remember those summer days,
With endless stories told.
Stupid jokes that still made me laugh.
Secrets spread,
On the back porch.
Green grass,
Wooden cross,
The smell of the lake.
The taste of pure happiness
and the stars.
Crossing over,
From troubles and pain and greif,
To joy and happiness and zeal.
The stars shinning so lightly through it all.
God's gift to us, to watch us..
When the night sky starts to fall.
And we fall down too sometimes.
And, I guess we are who we are,
For a lot of reasons.
Sometimes its funny to me,
How a group of people can bond,
And how a single voice can be the soundtrack of your summer,
But then when you wake up from that dream,
And the summer that was all in bloom,
Ends up to be ending soon…
The sunny skies turn to grey,
And those happy memories will start to fade away,
But if you hold on tight enough..
It will be easy enough to say..
I remember those summer days.
It's easy enough,
Always look at what you have gained;
And don't dwell on what you have lost.
Because the good memories are rarely ever forgotten.
And if someone does happen to forget..
Tell them to look up.
Tell them to remember the stars.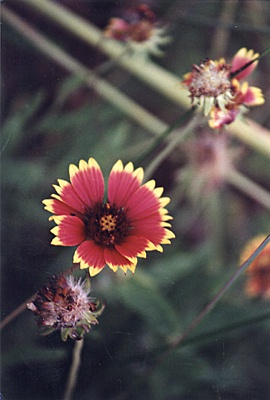 © Brian G., Phoenix, AZ