Always Worth It
April 30, 2009
Splash!
Another wave of soap bubbles
hits the front of my t-shirt
and sticks the material to my skin.

He laughs again and slams
his tiny white fists into
the water once more.

The rubber ducky rides the wave
across the bathtub
hits the wall
and sends the open shampoo
bottle cascading down
into a giant plop in the water.

The contents of the shampoo
bottle spill underneath
the running faucet
thus creating massive
bubbles, covering his surprised face.

I immediately throw the shampoo
bottle out
and turn on the faucet
putting him underneath the flowing water.

His screams cause my
ears to ring
but I continue to clean him off.
I pick up the towel
rap him in it and cradle
him in my arms until
his cries cease.

As I look
into his bright blue eyes,
I smile and then he laughs
and smiles back at me
and I realize that all the trouble
is always worth it in the end.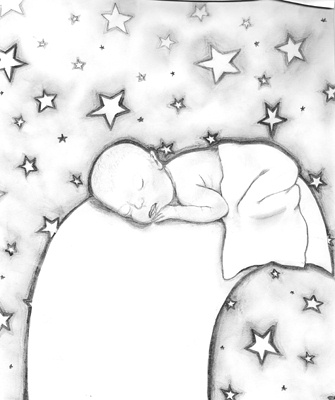 © Julie H., Findlay, OH