Transparent
March 19, 2019
The water, I use to bathe in that thing, runs red,
In the memories of endless dead.
Both melt away in the bloody river,
For a better existence they failed to deliver.
The black figure of death and scare,
The white figure of warm and fair.
Both stand tall, towering over my head,
Perhaps waiting to collect my soul that lays dead.
Tattered flags, arrows been shot, it must have hurt,
Their hearts crying, bent out of shape in dirt.
From their swirling thoughts of love and pain,
Rises a crimson child yanking at chains.
In this shaken twisted universe
I gradually become transparent.
Lost and unable to be seen...
I merely don't want to hurt you
Inside a world, a burning world
That came out of my Imagination.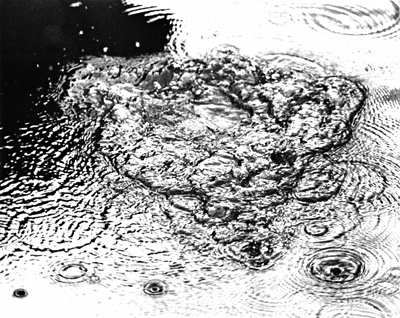 © Christina L., Great Falls, VA