Pondering
October 24, 2018
The wind picks speed.
The leaves are pushed on the ground,
The only pleasure was what she had found.
She tucked her sleeves down over her fingers.
The wind seems to bite with frisk as she wonders.
She's pondering about where the birds sing.
Snice now it's no longer summer, nor spring.
She's tapping her foot impatiently,
because this is when she always thinks.
Like why are jelly fish even called jelly at all?
Or why do leaves not fall in the spring?
Why are my thoughts in a hurry?
She's sitting on the bench and she's neatly wrapped up tight,
while she ponders for the rest of the night.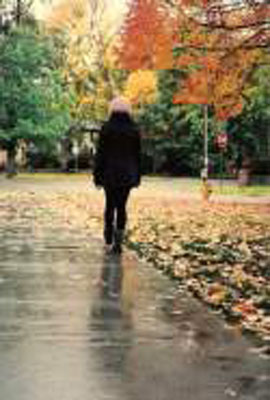 © Elizabeth R., Aurora, CO