Where Are You?
April 11, 2009
Lying,
On the cold dirty floor
Crying,
Baby, I need you all the more
Cast-away
Without a trace,
Left here to pick up the pieces,
But what if they're too heavy?
And what if I need some help?
What if I just can't take it?
What if I'm going straight to hell?

Where are you?
Out with all your friends?
When I need you,
To be here, be real, don't pretend
Where are you?
When I need you to take me in your arms
And tell me it's going to be okay
Even just for the day.

Gasping, for air,
Where am I?
Searching, for you,
For comfort
Blamed for it,
Without a chance,
To explain,
To tell them how I feel.
Do you know you're all I have left?
Do you know how my heart beats only for you?
Do you know you're all I live for?
Do you know you're all I look forward to?
So where are you?

I don't feel good right now
I'm in a dark place
The tears won't stop
My mascara's staining the white lace
Life feels pointless,
'Till you come,
'Cause you're my everything
And I don't need anything else,
But where are you?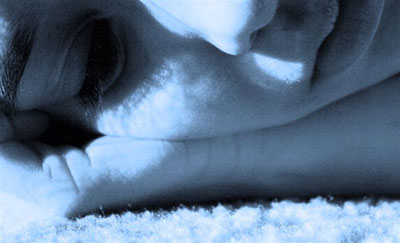 © Paula B., Katy, TX