Angelee
September 10, 2018

Angelee
She swims in my thoughts
So gracefully.
She an inspiration,
As beautiful as can be.
Long brown hair
Makes her so lovely.
My dear baby,
Angelee.

Her name means Angel.
That's what she'd be to me.
God would give me the gift
Of singing her harmonies.
Tiny hands clinging tightly,
Grasping to see her blessings.

Her eyes sparkle green
Just like her mommy.
She's welcomed and happy
To feel free.
She's a powerforce
Standing proudly.

I can see her in my dreams
Loving me.
Her tiny body
Curled carefully
In the arms
Of her necessity.
Her voice is of gold
Singing softly,
"I love you".

Her smile comes from heaven.
She's seen Gods glory.
She'll learn to love him
By praying thoughtfully.
She's a gift beyond compare,
A true majesty.

Her baby feet
Run swiftly
To start this life
Making memories.
An adventurer,
From sea to sea.
Her body moves
Perfectly.

She'll have struggles
But fight bravely.
Her heartbeat
Drumming soundly
Telling the world,
That she's ready.

Angelee.
My angel above.
Someday I promise,
You'll come home to me.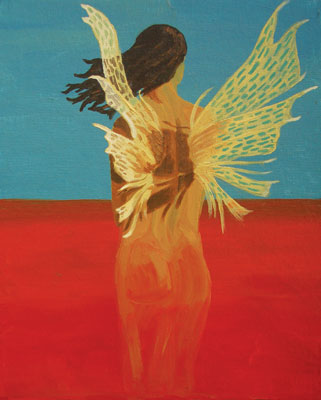 © Allison F., Langhorne, PA