Death Penalty
MAG
Constant debates rage over whether the death penalty is an accurate illustration of American culture, and if it's even constitutional. One argument is that the justice system is hypocritical in how it portrays the death penalty. Another is that the death penalty is not morally right, and that morality is the foundation of our Constitution. Perhaps the most shocking argument is that the death penalty has negative repercussions on the American lifestyle.

The government constantly talks about how to make the world better and how to make America more civilized, but then it kills its people. The death penalty is a form of hypocrisy. One can infer that killing is wrong, yet the government's solution to murder is to engage in its own slaughter. This side of capital punishment is barbaric.

The death penalty violates the right to life as proclaimed in the Universal Declaration of Human Rights (adopted by the United Nations General Assembly in 1948). We treat prisoners like animals. Committing a violent crime does not make someone any less of a human being, and sadly, it seems a human trait to commit heinous crimes. Some believe it is necessary to execute certain prisoners to prevent them from repeating their crimes. This may be a valid argument, but there is always a risk that someone innocent will be executed. The death penalty will not prevent a person from repeating a crime he or she did not commit in the first place. On the contrary, one study found that the death penalty causes juries to acquit murderers due to the fear of making a mistake that would result in an innocent person being executed.

In addition, our legal system is prejudiced. In Southern states, eight percent of blacks convicted of murder receive the death penalty while only one percent of white murderers get capital punishment. Also, murderers are seven times more likely to get the death penalty for killing a white person than a black person. This strikes me as obvious prejudice. Senator Russ Feingold states, "The death penalty legitimizes an irreversible act of violence by the state and will inevitably claim innocent victims."

Ruben Cantu is an example of an innocent person who was put to death. Cantu, 17 at the time of his alleged crime, with no previous convictions, was labeled a violent thief, gang member, and ruthless murderer. He was charged with third-degree murder. Soon after his conviction, Cantu wrote a letter to the residents of San Antonio stating, "My name is Ruben M. Cantu and I am only 18 years old. I got to the ninth grade and I have been framed in a capital murder case." Cantu was executed at age 26, still proclaiming his innocence. Twelve years later, the sole witness who testified against him recanted, saying, "I'm sure the person who shot me was not Cantu. Being an illegal immigrant at the time, I felt pressured by the police to identify the boy as the killer." He later said, "[Cantu] was innocent. It was a case of an innocent person being killed." Cantu's co-defendant, Juan Garza, has signed a sworn affirmation saying he allowed his friend to be falsely accused, and that Cantu was not even with him the night of the killing.

From the hypocrisy of the American judicial system to the sorrowful execution of innocent people, the death penalty is immoral and violates the human right to life. Capital punishment has stolen lives and needs to be stopped. One day, the American government will realize that the death penalty is unethical.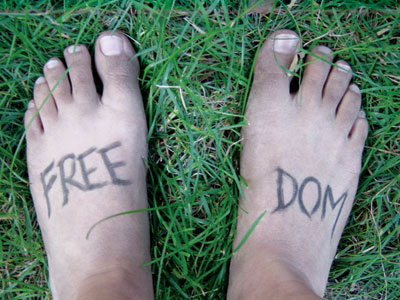 © Anonymous