Evolution Is False
July 11, 2016
Note: Although I have already written a partial article on the topic of the theory of evolution I have decided to write another. Some of this piece is taken from my other article (titled, 'The Big Bang Theory and Evolution are False'), and some of it is newly written. ~The author
One wide spread idea on how humans, as a species, came to be is evolution. This is a direct opposition to a higher deity. The theory of Evolution was first recorded by Charles Darwin, who theorized that humans evolved from primates. The theory of Evolution states that through genetic mutations, humans, who were once primates, transitioned to a more advanced physical and mental state.
Charles Darwin stated, "Nature does not jump." However, from an evolutionary standpoint, nature makes a giant leap. "The universe is 13.8 billion years old. So it's taken 25% of the universe's existence to produce life on Earth in its current form—hardly the wink of an eye, even in cosmic terms. But even if we limit ourselves to the last 600 million years—the time it took to go from simple animals to Homo sapiens—yes, that is a short amount of time when compared to the age of the universe," says David Kyle Johnson*, in an article published in Psychology Today. This quote simply states that the amount of time that it took primates to evolve to humans is too short a time period, compared to the age of the universe.
By reading the statistics in the quote above, we can also draw the conclusion that, if evolution is true, than humans would have already evolved to some other sort of life form. Evolution cannot possible be true, because if it was, primates transitioned into humans and then stopped, and did not keep evolving.
Only a stupid person would say that there are not genetic mutations frequenting the human race. Some common examples of genetic mutations are red hair, freckles, blue eyes, and double lashes. Since Evolution occurs through genetic mutations, and humans do produce such mutations, than why are we still human?
Peter Kreeft*, professor of philosophy at Boston College, also says, "If there is no Creator …then everything is the result of evolution… and, by now, everything should already have been perfect. There would have been plenty of time for evolution to have finished and evil to have been vanquished… and that proves the atheist wrong about the universe." Kreeft restates what I have already pointed out- evolution wouldn't have just stopped. If evolution was true, we would have evolved into some other sort of creature. A creature that does not make mistakes, because surely evolution would have eventually corrected that.
Another point made is that if evolution were to have happened, then why do monkeys and other primates still exist? Surely, they would have turned into humans by now, since the evolutionist presents the idea of transitions from primates to humans.
Yet an additional fallacy is presented when a lack of fossilized homo-sapiens in a transition stage is provided. Scientists claim that we have found some of these transitory fossils. The most famous one is Lucy, the so called 'missing link.' But, further analysis of Lucy determined that she was not the missing link at all. The analysis confirmed that she was, in fact, the remains of a little old man who suffered from arthritis. Other 'missing links' have been derived from a partial bone or a single tooth. Due to in-depth analysis, such as these, we know have less fossils in the transition stage as we did in Darwin's time.
By drawing upon the above facts, one can safely assume that evolution is simply not true.
*To avoid any prejudice, both sources used are, or have been, atheists or agnostics. Kreeft originated as an agnostic, but became a Christian after becoming unable to disprove historical evidence of the existence of Jesus and God.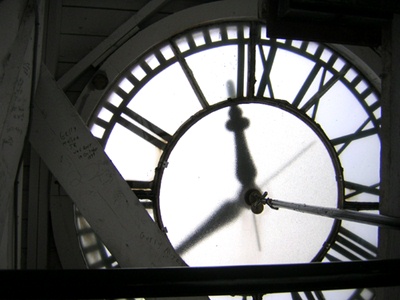 © Tatyana Z., Norwood, MA