the way the cookie crumbles
April 11, 2010
I have come to realize something only just yesterday. After my life entered a new turning point. You see for almost more than a year now I left behind my faith in god, I questioned his existence and even cursed his very name on many occasions. But yesterday I came to terms with something with the help of my father. He told us stories of his childhood and I noticed how terrifying it was for him. How much pain he has been given his whole life but yet finds the good in people. And I asked him a question, "how is it you still believe in god after all the troubles he has out you through?" And he said, "Life has many obstacles and god is only testing you but he will only have a greater outcome for you in the future."
And so it finally clicked that maybe he wasn't punishing me for my agony I have been holding to myself for so long. Maybe this is just to see how strong I am. And strength lies inside me, it runs in my family and I know now that need to rebuild my faith and sanity if there will ever be even a slight chance that maybe I can overcome my own self's wanting for everything I have lost back. Because now I realize there is more in store for me and even though I so dearly miss the life that I hold in my past I can understand that it will never come back. Not now, not ever. And these are just the facts of life. I can replace things in some ways but I will heal now that I understand.
It been a long road in the past 5 years and I have had to give up a lot of things but it's just the way the cookie crumbles. And things that are very precious to you can and will be taken away from you before you even now that they are gone. But I know that I can live with true, absolute pure happiness in the near future once I give up just a little more. Just put a little more back in the pot so I can get more later on. I dream what's the right answer for the question I posses everyday but in time my destiny will overcome the darkness and show through as my higher power.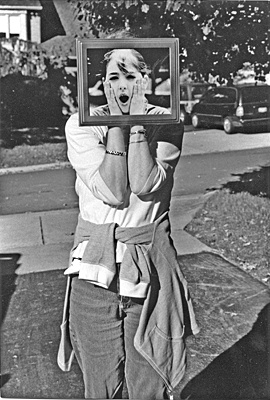 © Annie M., Bethesda, MD