Chilling Christmas
December 5, 2011
Christmas time is here again. There are children laughing and lounging. Children are singing and sleeping. They are warm and wrapped in love and care from their loved ones. Christmas time is here again. There are children hungry and hopeless. Children are freezing and fearful. They are queasy and quiet, for they know not to complain, only to survive. Christmas time is here again. I have witnessed this, and it has changed my life forever.
Countless children are impoverished this year, and every year previous. This will continue next year if everyone who can help does not. Why must these kids suffer? Why must they endure snow storms without coats? Why must their tummies ache from starvation? Why must their lips crack from lack of water? Why must they hide tears behind smiles? It is our duty to help. We are on the earth together. The children are the future. If we let so many perish under our noses, how can we plan a future? It is imperative to stop pretending this sort of thing does not happen. Everyday children die from preventable causes. Hunger, thirst, and hypothermia should never kill a child at this point in time. We, as a human race, are too advanced to not provide bare essentials to more than worthy recipients.
If you can, lend that 'helping hand" you so often hear about. You can donate clothes, cans, change. Any little bit helps. I have not yet seen a more horrific, bone-chilling sight than an innocent child impoverished, especially at this time of year. Please give as much as you can, then give a little more. The greatest gift you can give is a second chance, hope, and love. Christmas time is here again.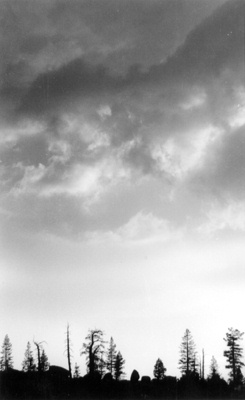 © Steve S., Marblehead, MA