A Sparkling Phenomenon
March 27, 2014
In 2006, Stephenie Meyer, a newcomer to the writing world, published her first novel entitled Twilight, and unknowingly set ablaze what critics would later call a worldwide phenomenon. Within a year, Meyer became an international bestselling author and signed her creative rights to Summit Entertainment. Within the next year, Twilight at the box office made $392,616,625, and later, after the release of the last installment in the saga, a grand total of $3,345,177,904. The Twilight saga broke box office records several times over the course of its popularity. But of course, not everyone was on board with the human-vampire-werewolf love triangle. Critics of the saga called it a story of "two tepid, unenlightened people," and most of the non-Twilight-obsessed population hated even the mention of Bella Swan or Edward Cullen, the novel's two main characters. But no matter how much a person hated or loved Twilight, everyone was wondering the same thing. "How did this book become so popular?" It's one of the first suggested searches in Google when one types twilight into the search bar. People wanted to know the answer.

Taking a look back before her movie deal, Stephenie Meyer was the author of an international bestseller but not much else. Fans of Twilight were those who read books, people who go to libraries and enjoy reading in their free time. Not many people check to see who's on the New York Times Bestseller's List every week. Twilight being a bestselling book didn't make it famous, just like any other book on the list. But Twilight did have some sort of stickiness to it, something that hooked people enough for it to become a movie. As we previously stated, critics of the saga called Bella and Edward bland and unoriginal. But this lack of spark just may be what made Twilight stick.

In the beginning of the novel, the reader gets a quick introduction to Twilight's main character through her eyes. Bella discusses how she has never fit in anywhere. Physically, she says that she should be "tan, sporty, blond," but that her skin is "almost translucent-looking" and her physique "slender, but soft somehow, obviously not an athlete." Mentally, Bella states that she doesn't relate well to people, and wonders if there's a glitch in her brain. Already, the reader is placed with an unoriginal teenage girl with no special or unique attributes. But this un-specialness became a huge factor in Twilight's success. Bella was a girl that millions of other girls could relate to. The fans of Twilight consisted mostly of women between the ages of ten and twenty. During those years, many girls feel exactly as Bella does: that they don't fit it, something's wrong with them, and they need to change. Readers could easily picture themselves as Bella, or in the very least indentify with her.
And then there is Edward Cullen, the beautiful, intelligent, and rich vampire, who finds Bella to be the complete opposite of what she believes herself to be. Edward sees Bella as pretty, smart, selfless, and kind. It is what every girl dreams of: a guy who thinks of her as special, even when she doesn't think it herself. Girls found themselves in Bella Swan and their dream boyfriend in Edward Cullen.
Besides its characters, Twilight had another factor that made it stick. Although many critics called Meyer's work "terribly written," no one could deny that something about Twilight made people want to read it nonstop, cover to cover. Being a book at a fourth grade level, Twilight is an effortless read. It was hard for teenage girls not to get lost in the pages of Bella and Edward's love tribulations. Blog writer Aderyn Wood wrote on this point: "I picked it up and I read it all in one day. I cannot deny that the story is a page turner. You just want to know what happens next." Both Twilight's characters and storyline made it one of the stickiest books of the decade, but were not enough to push it into the phenomenon that had everybody and their mother talking.

Twilight's Tipping Point happened when it became a movie. Marketing and merchandising are two of the most powerful weapons in pop culture, and they were put to extraordinary use in this particular case. After the movie deal was set, Twilight was everywhere, not just in book stores. Magazines that advertise to have the latest gossip were breaking down the door for an interview with Hollywood's new sensations Kristen Stewart and Robert Pattinson. The glossy covers of Us Weekly and Teen Vogue claimed to have an inside source into their personal lives, i.e. who are they dating? or what's in their wardrobe? On television, not only were there Twilight previews on every commercial break (the norm for any movie about to release), but also interviews with the cast on Ellen and Jimmy Fallon. Buzz for the romance between Twilight's co-stars Stewart and Pattinson spread. Fans were bouncing off the walls. They were insane: tattooed with the infamous "lion fell in love with the lamb" quotation and clothed with t-shirts portraying their love for Edward. They lined up outside of Twilight's premiere by the hundreds, each with a desperate hope of seeing even a glimpse of their new favorite actors.
After its film release in 2008, Twilight book sales sky-rocketed. In 2009, The Telegraph headlined with an article stating "Stephenie Meyer, the author of the phenomenally successful Twilight Saga books, has broken Waterstone's record for the fastest time to sell a million copies." All of the publicity in magazines and talk shows and merchandise built up Twilight's name and pushed it over the edge. Everyone knew what it was, and everyone felt the pressure to read it. Aderyn Wood says that she only read Twilight because "everyone else was."

With its relatable protagonist and page-turner plotline, Twilight made it as an international bestseller. But its popularity only reached maximum expansion when the media got a hold of it. Its film release tipped the scale and sparked a phenomenon. Whether you love to love it, or love to hate it, Twilight will go down in history as one of the biggest crazes the world has ever seen.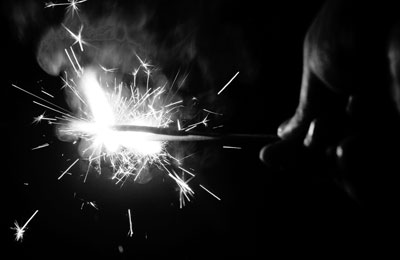 © Chyla P., El Dorado, KS