Happy Unendings
January 17, 2012
Once this woman, a blogger and a writer of New York Times editorials, spoke at my school.

"The best thing you can do," she declared, "when you see
someone who is overly terrified of an upcoming catastrophe - flood or fire or war - is to tell them that it has already happened."

In the same way, she declared, "Well, to all of you lovers of the analog world concerned about coming technologies, I say to you: the crisis has already happened."

Unsure what she was saying, we glanced at each other skeptically. We were teenagers -- we are teenagers. We love technology, we love that new world, and we do not need to be lectured on the happening of a crisis that, for the first time, happened not only in our lifetimes, but partly because of us.

She went on to talk about the end, the last days of the analog world -- it, like so many others, contracted a mysterious disease (no doctors racing around the clock to solve it -- what do you think this is, internet House?). Stuck in bed for years, it sighed in torment, rewrote its will multiple times, and demanded the best of everything... and died. The
crisis, she said, has already happened.

It was an interesting idea, but she presented it in such a forceful way, as if to fully separate everything that came before this "technological revolution" and all that came after it. It almost reminded me of Descartes' insistence on the extreme separation of mind and matter. Surely some good has to come from a combination, right? Life's not all about endings and new beginnings; it's continuous... right?

The other thing that drives me crazy is when my artist friends bemoan that everything to do has already been done. They claim that every painting has already been painted, every movement already discovered, every story already written. They say that all we can do now is to re-express old ideas. But I disagree.

Surely, before the first person to draw a circle in black on white paper and call it art - did - everyone thought the same. And before people
decided to paint on walls. Or off them. We have no idea what will come
next, and if we don't try, how will we ever know? It is not over.

I feel like it's a form of giving up.

We are living lives, as Thoreau said, of quiet desperation, silent resignation. Corrupt politics? Lying news sources? Devastating war? Global warming? There's nothing we can do about it, we say. And we give up more and more every day.

But it is not all over. The crisis has not already happened, and it won't until we all give up. I don't plan to give up. I plan to keep on believing in our inherent, never-ending possibility, our incredible, always-and-forever potential. I believe in unendings, in futures that have not only not yet happened, but that are also affected by every choice we make. So when I say it's not over, I make it so. I make possibility just by believing. And if we could all do this - the possibility could be endless.

We have to keep the promise in front of our eyes, the promise of a beautiful new future -- if only we try. We have to live for the moment and for the future in a beautiful equilibrium. We have to consistently keep it up, the ideas and dreams, debates and compromises, and the questions that allow us to push past what has already been into the realms of the new and exciting, but not forget the beauty and simplicity of our old world, of where we came from, in the balance that is as old as time itself

There are more ideas out there, more fresh, beautiful, untouched ideals for us to follow, new worlds to bring into existence. We are not over. We have not given up. We will not end.

And we will live happily unever after.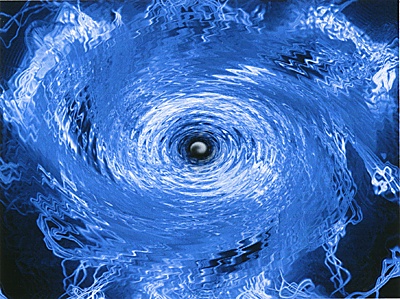 © Alex D., Phoenix, AZ