Music Is Power
April 1, 2015
"Music is what feelings sound like." An unknown author created that quote, however anonymity does not dismiss them. All over the world, music is considered a basic necessity. I have never met anyone who did not like music. For it doesn't matter if you don't like a certain type of music, because there is a whole wide spectrum of music.
That's what's incredible. That music has the influence to express one's feelings. To create feelings. To give feelings. Music can inspire you. It can lift you up. It can make dark days less dark. A rhythm that can transcend into reality and wrap around fixed minds. That is amazing. That is powerful and inspiring. That is music.

I started playing violin when I was in 5th grade. I had no interest whatsoever in playing, and honestly I didn't like playing violin for the first few months I started. I took it because my sister played violin, and we wanted to keep the tradition. I didn't have a personal connection with the sounds the violin produced, because I didn't try to create a connection. That makes a big difference.

Take for example a human being. If you don't try to build and fortify a connection with that person, you will always have a limited amount of interest in that person. Same went for my violin. I didn't try, therefore no results were immediately seen, to my sister's dismay. Until I allowed myself to open up to the music, to create the music, to feel the music was when the split connection connected into a single fortified line. Violin allowed me to express feelings. Not just mine, but of the story the music told. The story created through the mind of the composer. This singular idea turned into a tale told with music. Dark themed. Action themed. Classical theme, although it wasn't my favorite. And in turn, the music I helped to spread, made other people feel the story. No words necessary. Just the emotions one puts in sound.

Now the other instrument. (Yes, I'm going to talk about more than one instrument.) The piano. Ah, the piano! Playing Mary Had a Little Lamb. Yes, my favorite. Some may say. In all truthfulness, I wasn't forced to play piano. I was more pushed to neglect it, actually. (My parents didn't want to pay for a piano. But, they gave in.) In my school, they have these really old pianos that are located in practice rooms. Now, normally I would go to practice rooms to escape the ever chaotic, noise-drowning, scream-filled cafeteria. However, it occurred to me that maybe I should try it. Just one finger. On one of those indecipherable little keys.

Ding!
Hm. Maybe a bit more.
Ding! Ding! Ding! Ding! Ding!

And, from that moment on, I was like, Heck yeah, Piano! Let's do this. I didn't want to to learn piano notes because there are like 88. And, my freshman mind thought that was too much. So I just would stare at people's hands in YouTube videos and trace them back to the piano at school.

It was exciting. To discover a new way to play that instrument. I was practically oozing giddiness, every time I played. Given, that it was a hard task to constantly be pushing the pause button and remembering where every little note is. But, what mattered was how it made me feel. Yes, it did give me a good sense of accomplishment. But, it allowed me to exfoliate emotions in a whole other new way. And at times, when I was angry or just feeling not content, I would just sit at the piano and start moving those fingers on those indecipherable keys.

And, it was pretty awesome how much better it made me feel afterwards.
I guess, what I'm trying to say is that, music is important. Like, hugely. Music has the power to do so much and the more one thinks about it, maybe that's why it was created in the first place. To give off emotions and to release emotions. Used in ceremonies, rituals, practices, theater, movies, commercials and just for one's enjoyment. Music is so powerful. And, it's quite humbling knowing we also have a shared power with music to do the same. To entertain humanity. To cure humanity. To change humanity.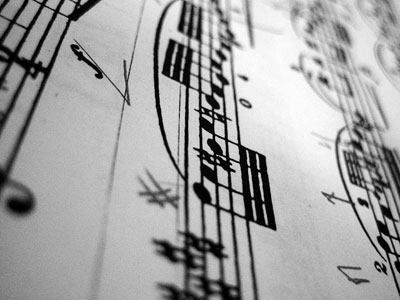 © Kimberly C., Houston, TX