The Effect Of Music
November 2, 2014
As Victor Hugo once very famously said, "Music expresses that which cannot be put into words and that which cannot remain silent." I listen to a variety of music, from rap to country, and each genre of music depicts my mood on that particular day. Isn't that why we all listen to music? To give words to our feelings.
Music has always been a huge factor in my life. There are several songs that I can relate to, songs that help me lighten up my mood and cheer me up whenever I'm feeling down.Music, for me is like an automatic stress reliever. Through music, I'm able to observe the world from a different perspective.
My belief is that those who do not yet feel music's warm embrace have simply not discovered a song that they can relate to or connect with. Music is like a portal that transfers you into a wonderful world filled with lyrics and tunes where you can take a temprorary break from your anxiety and apprehension. It helps you loosen up a little.
The world is a more beautiful place to live in when you have music as your companion. Music brings us life when we feel numb; it's like a tornado of melodies that never dares to end.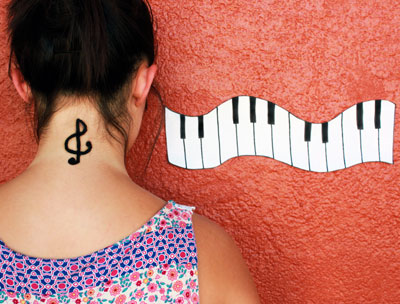 © Lauren N., Denton, TX