Where did music go?
December 22, 2012
Back in the day, music was amazing. You had the Beatles, Elvis and the start of many different great genres. Over the years, the definition of music has evolved. Gone was the Jazz era. Gone was the Soft Rock era. Instead, Justin Bieber and One Direction fill the airwaves with horrendous songs. Personally, I wouldn't even call these people talented, but according to millions of youth in America, Justin Bieber or One Direction is their inspiration and role model.

On the other end of the scale, there's rap. The most popular rap music artists these days are Drake, Jay-Z and Little Wayne. But what their music really boils down to is one of three categories. The first would obviously be about ***. The second would be about doing drugs and drinking alcohol, and the third category is music that consists of jumbled-up syllables that make no sense. Knowing this, would anyone want to listen to rap? Apparently so. Rap is one of the most influential music genres of 2012. And it just gets better. Running a background check on Little Wayne will lead to a mile-long criminal record for illegal weapons possessions and illegal drug uses. Not the best role model, is he?

In the world of man, music is an essential part of life. From as early as man learned to talk, there was music. As a wise man once said, music is connected to everything. From Language to art and even to math. Over time though, people's taste in music has taken a drastic turn and to me, this turn was in the wrong direction.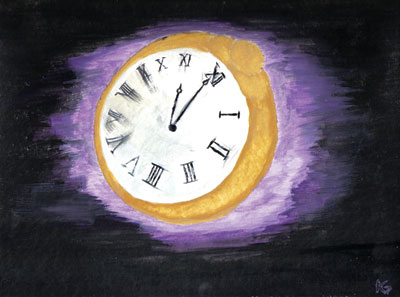 © Kyle G., Clarksville, TN