The Posthumous Release of Lil Peep's Music
March 29, 2019
A new song was released by Lil Peep, iLoveMakonnen, and Fall Out Boy. This was a posthumous song that many were not expecting. Lil Peep died on November 15, 2017 and many unreleased tracks have come out since then. Lil Peep was signed to Colombia records, so they have all of his recordings from before he passed away. In my opinion, after an artist passes away, the record label should not have access to their recordings, the parents or friends of them should. Colombia records is completely butchering Peep's name and type of music he has created for himself. One of the first songs, Falling Down, was very controversial when it was released. The song featured XXXtentaction, who also passed away this year. When the song was released, there were 3 sides to the controversy, the side that liked the song and believed that it should be released, the side that hated even having a song with two artists that have never even met, and one side that was in the middle and wasn't sure if it was a good idea. Overall, the song was a hit and after a month of controversy, it all died down. iLoveMakonnen then came out with the "real" song called Sunlight on your Skin, which was what he thought was what Peep would've wanted. The song featured iLoveMakonnen and Peep, unlike Falling Down, which was only Peep and XXXTENTACION. Personally, Sunlight on your Skin, was a better representation of what kind of music Peep would have released. Falling Down was very choppy and put together weirdly. It included X in an interview before he dieds talking about Peep and then cut into his part. Sunlight on your Skin has a better editing style and had no interviews included in it. iLoveMakonnen and Peep actually knew each other and were very close when he was still alive, which gives the listeners a better feel on their relationship.
Then a little while later, Colombia Records released the long awaited Come Over When Your Sober 2, which was a sequel album to one of Peep's first major album, Come Over When Your Sober. This album was a much better representation of Peep's style with songs like, Hate me and Sex with my Ex. These songs portrayed how Peep's music actually was. It was a dark, emo kind of rap genre.
But recently, a song was released called I've Been Waiting which features Fall Out Boy, and it is the complete opposite of this. It is a happy upbeat song that does not represent Peep's style of music. The song starts with iLoveMakonnen singing about a person that he misses, then it goes to Peep's part of the song, which is the best part in my opinion. He sings about someone breaking his heart and he's not okay because of it. Behind the audio of him singing the beat begins to have a clap, which just makes the song 10 times worse. The chorus is iLoveMakonnen, then Fall Out Boy comes in and the song just becomes horrible. They all alternate each having their own verse.
The song itself is tolerable, but if Peep wasn't in it, then I would not have listened to it. It sounds like they were trying so hard to get this song on the radio, which made the song become too cheery. Most of Peep's best songs aren't even on main music streaming services such as, Apple Music and Spotify. He started out on Soundcloud and has many mixtapes, singles, and freestyles on there. Peep has so many hits on SoundCloud such as his mixtapes, Castles, Castles II, and Hellboy. All of these hits were made by him and his genre of music. The new music that is coming out has been nothing but the opposite of Peep's style of music.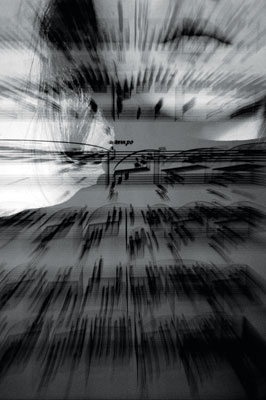 © Sarah M., Blairsville, PA