Good Character = Good Looks
August 1, 2017
How comes physical attractiveness still defines who we like and dislike instead of looking at a person's character or does it really?

Firstly let me let you guys know that when I say character I also refer to personality and manners within an individual.

When we meet someone with a good character for example those who are kind, appreciative, patient, understanding, helpful or supportive we have this innate tendency to fall in love with everything that is attached to them this includes their looks and we also begin to appreciate spending time with them and so form an attachment because of their good nature. Some people start relationships by admiring looks and then moving on to getting to know how the person is, however others look at the character of the individual first and pay less attention on looks. Which person are you?

A person's character really does define who they are and how they look. My definition of beauty is derived from character so someone who looks beautiful is basically equal to someone who has good character so beauty is only achieved by having goodness.

Facial features don't carry any value as much as good character does because good character cannot be brought but good looks can be through plastic surgery and makeup etc.

On the other hand, if someone has a cheap bad character for example those who lie, cheat, arrogant, selfish and inconsiderate we immediately dislike them and they don't appear beautiful to us because there character is what shapes there looks no matter how pretty they may appear on the outside.

This sets an important criterion of being able to look into a person's internal self before accepting them as what they appear externally.

If someone looks gorgeous and has a perfect hip to waist ratio, height, and facial symmetry but also has a bad character which would you choose the character or the looks? Would you approve or disapprove?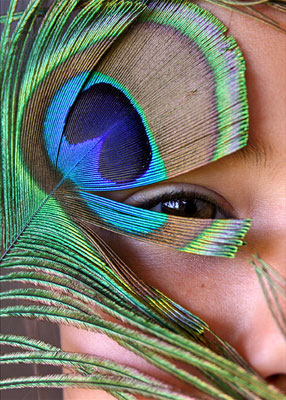 © Rachel P., Wailuku, HI