House And Home
December 11, 2014
If you look up the words house and home in a dictionary you'll find that their meanings are same. But are they really?
To me, a house and a home are two completely different things.
A house is merely a construction, a place where you take shelter and a roof above your head. But a home is more than just a pile of bricks cemented together to make a building, a home is where your heart is.
A home can be where your family is, or a place that you are exceptionally fond of. But you can find a house anywhere. The dorm that you live in when you go to university is your house for four years or more, but you'd never call it a home. It can never be your home. Your home will remain where your loved ones are.
A persn can live in a gigantic and expensive house; he might even adorn it with lavish relics. But having a perfect house doesn't mean you have a perfect home. You can't buy a home, you can't decorate it with money. Home is a place where you're truly happy; it might be a small town where you grew up or a village where your granmother lives. Or maybe even a beach house that you visit every summer, that has been in your family since as long as you can remember. Home isn't defined with money, it's defined with love and happiness.
My home will always be with my family, no matter where I go in my life, how far I travel, I will always want to come back to them.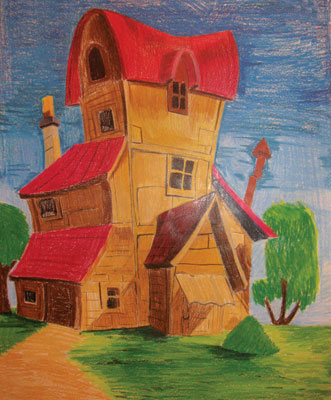 © Ronald W., Sherman Oaks, CA