Sex is NOT a Bad Word
July 26, 2013
I want to make one thing perfectly clear; sex is not a bad word. Constantly people think that anything remotely about sex should be kept under raps. This is the foundation of a sex-negative society that encourages slut shaming. We as a community need to understand that someone who talks openly about sex is not a sinner, nor are they a devil or a whore. They are a person with feelings and opinions they wish to express instead of hold back. In order for us to be more accepting of the word sex, we need to be better educated. This starts at a young age

Sex education in America is terrible. Over 90% of Americans have had premarital sex. Since so many people are having sex before marriage, it would be prudent to have proper sex education in order to prevent diseases and unwanted pregnancies. Well, the majority of states have abstinence only education. Many people think that this is rooted in religion, and I agree that it may partially come from that. However, I think that the main obstacle with good sex education is people's discomfort with sex. Most people are simply uncomfortable with the idea of having educated discussions about sex with teens.

There are ways of helping our world become more accepting of sex. One way is to stop slut shaming. When we start calling people sluts or whores, we start think of them as a lesser being, someone different than us. This leads to isolation and it is pure bullying.

Sex is not only tied to intercourse, but also who we are. Our genitals are normal body parts and while all are different, we all have genitals. So we do not need to be ashamed of things that have happened with them. I'm not saying we need to shout it from the rooftops, but there is no need to hide the processes that bodies go through and the way we use them. Once we learn to be comfortable with our genitals, we don't have to be scared about talking about the way we are.

Our fear of sex is something that needs to be rectified so that we can have a safe and accepting world that educates and learns. Sex is not a sin. It is not a bad word. It's a word that describes a consensual act of intimacy as well as what you have between your legs. So I give whoever is reading this article, full permission to say the word "sex"!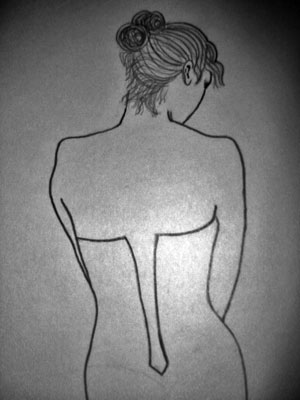 © Jennifer B., Larchmont, NY