Intolerance
April 19, 2009
You've heard it since you were a teeny-tiny kid: Everyone is different. It's entirely true, whether people choose to believe it or not. People change constantly. What was hot yesterday, isn't nesseccarily so hot today.

Teenagers are entirely too judgmental, and one can only hope that fact will change as we grow older.

We search for pointless, insignificant faults in everyone.
It could be as vain as hair color, clothing, shoes, cars, ect...
Once in a blue moon, you might find someone that thinks on a deeper level. Maybe somebody that thinks about religion, philosophy, or intelligence.

My question to you is:
Why is finding someone like that such a rarity?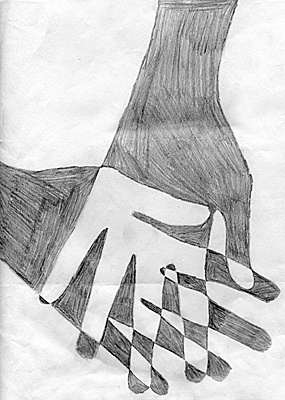 © Warlito B., Tamuning, GU