10 guaranteed ways to flunk you dream date
November 27, 2012
Has your dream girl/boy of many years finally asked you out on a date? Nervous, excited, want to know how to make it absolutely (un)successful? Try these tips!
1.
Wear a full handed checked shirt with full check pants of the same pattern. Don't forget to tuck a bib before eating, or have a hanky pinned to your shirt. Adorable.
2.
Tag along with your grandparents. They will kiss your date on the cheek for you.
3.
Scratch your oiled hair. Wear gloves and explain that 'you are afraid of catching the germs in the environment'. Perfect!
4.
Don't wear your deodorant, and sometime when you're sweating, go "oh I think my underarms are dripping. One second, I'll just scratch them".
5.
Do some weird dance moves when you're supposed to be eating. That will totally make you popular among everyone in the restaurant, and of course, your date will have to notice you too, then.
6.
Lick your hands thoroughly after eating, and offer to hold hands after that. Perfect!
7.
Talk about nothing but how wonderful your math and science teacher are or how much your mom cares for you.
8.
Comment on how amazing your date's feet smell, or ask something like 'Have all the lice in your hair finally gone?'
9.
If your girl/boyfriend's got you both tickets to the dictator, wrinkle your face in terror and say that you can't come because it's an 'adult' movie, and your scared to watch the 18+ stuff, because mummy will scold you.
10.
If, somehow, your date makes it through these attractive stints without throwing up, then offer a lesson how to dig your nose and cleverly wipe the boogey on the wall, without getting noticed. That ought to ensure the throwing up and it'll complete your dream date beautifully, I assure you.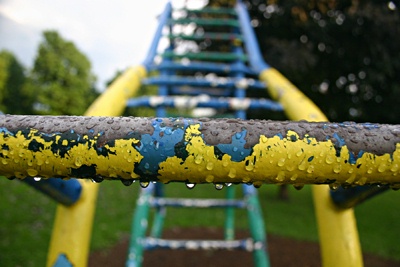 © Faith E., Albany, NY