First Love
September 5, 2009
"First love, last love / Only love, it's only love." These are the opening lyrics to a little-known song ("First Love") by a little-known band (The Maccabees). But what significance these lyrics hold! Don't they pretty accurately explain the teenage drama? Let me clarify. You get to high school. You see a guy or girl you like. You start dating (after a couple more steps). In the end you break up. Unless you're so romantically mature (aka lucky) that you stay with that first love for the rest of your life. But for the most part, high school relationships end after a couple months. Even though some people are able to keep a good thing going for years, the vast majority of teens break up relatively soon after the start of their relationship. And man! Isn't the break up process difficult? There are just too many modes and methods! There's the face-to-face break up. The phone break up. The e-break up (including e-mail, Facebook, and MySpace). There's the text break up. (I highly recommend only the first type, for morality and ethic's sake). Then there are the different kinds of break ups. The "mutual" break up, which really isn't mutual because someone has to be the instigator. There's the break up where you dump the other person. Then, there's the worst of all breakups (especially when it's texted): you get dumped. No matter whether you like the person you were dating or not, it sucks. Self-worth and esteem drops, either just a little or it plummets. Now, sometimes you want somebody to dump you, and have utilized tactics seen in "How To Lose a Guy In Ten Days," I don't know, that's a separate article. For the most part getting dumped hurts. Especially if the someone who dumped you, truly was your first love. Here's where the song really starts to make sense.

Your one true love has left you. You're devastated. You'll find another human being you could love as much as you're new ex. Then you get out Webster's dictionary and look up the definition of love (as well as a pint of Ben and Jerry's). Love, noun: warm affection. Wait a minute, you exclaim, warm affection? I have a "warm affection" for my dog! No, you say, Sally/Joe was different. So you carry on. Love, noun: benevolence. Don't you hate it when you need a dictionary to define a dictionary? Benevolence, noun: kindness. You've got to be kidding me (still you). I helped a freshman carry his books the other day. That was kind, but I don't love him. Next! Love, noun: charity. Well, benevolence is kind of the same as charity. Next! Love, noun: sexual passion. WHOA! We did not go there (or maybe you did, I don't need to know). Love, noun: Tennis, score of zero. What? This is not helping! Then you see it: sweetheart. Well, you think, I can kind of relate to that. Your love was sweet, as well as nice, funny, attractive, smart, etc. But then you realize that there are quite a few sweet, nice, funny, attractive, smart, etc. fish in the sea. If everyone married their first "love," wouldn't we choose our only love more carefully than based off of nice hair or a cute smile? But we don't, because it's high school.

As we get older, I'd like to think our definition of love becomes deeper, more thought out, and personal. But for now, teen love is…well, it's only love.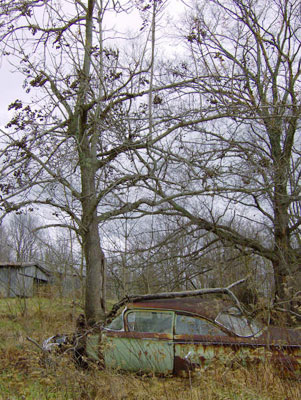 © Kimberly H., Summer Shade, KY