Love: An Effort, Emotion, and Power
February 23, 2010
Morrie Schwartz once stated that "The most important thing in life is to learn how to give out love, and to let it come in."

What are the dimensions of love, the worth in it, and the vitality of having it in one's life?

Love is an indescribable value that is expressed and felt in many different ways, has potential in uniting two of the most bipolar people together, and has many grounds.
Some forms of love we view in society today include...

* A parent to child love
* A friend to friend love
* A man to woman love
* A value + witness kind of love (ex: freedom + an American)

Why, oh why is LOVE so remarked and stressed in society?

Why does every successful Disney Princess movie end with a happy ending related to this value?

What does it bring to human beings that cause us to embrace it so much?

EFFORT
Sometimes, it takes effort to love someone. The best kind of love is not physical - but mental, spiritual, or emotional. Mentally, it may take a chunk of time for people to thaw their broken or hateful hearts, and humble themselves to love another being. Spiritually, speaking on behalf of my faith in my Lord Jesus Christ, I firmly believe that love from Him is the highest and most indescribable form of all love. It's genuinely amazing beyond doubt to firm believers. Also, it may or may not take a ton of effort to love God - it truly depends on you. This is the same for loving people. Emotionally, it takes effort to step back from hatred and frustration in order to love someone. All of those negative and repulsive memories must be drained away. The first step is to forgive. The second is to love.
It takes an effort to SHOW love to another person as well. Pulling someone out of loneliness, depression, danger, and turmoil comes from courage. I smile everytime I see or hear people of all sorts donating their time to serve the less priveleged. I plan to do that too. It's a beautiful thing to touch someone else's heart with the best thing you can give them.

POWER
I believe that the best things in life are unseen and invisible. Love is one of these great treasures, for it is the strongest force known to man. It is an inspiration people live on, and drives us to work for whatever cause. It causes us to open our windows, and gaze out for a hopeful day.

It paints rouge on one's cheeks, causes heart burn to one's soul, gratitude to the highest point, and a rainbow of colors to one's moods. It brings peace to this world, creates bondages, and has existed throughout the history of mankind.

Love is bold because it humbles the proudest man, keeps together a nation, may lead to salvation, and keeps people moving forward. It is an element to life that man cannot live without. Breathing oxygen without love is pointless, regardless of how successful an individual may be. I believe that the greatest form of love lies between people. It is a strong cord that strings two human beings together.


EMOTION
The emotional aspects of love occur on many levels after tragedy, reunification, miracle, or such.
Those who are in a romantic form of love may show adoration, happiness, drama (good and bad), resentment, or confusion. Those who are in a brotherly/sisterly form of love may show protectiveness, anxiety, happiness, or temporary hatred. Those who experience a parental kind of love may feel pride, thankfulness, carefulness, frustration, and such. The list goes on... but there is one thing that no one can doubt about : Love yields to a huge pool of emotions that make us human. Without these emotions, which are so powerful when love is intact, we couldn't be distinguished from dead people or computers. Love is the elixir to a worthy life.


These statements about love are only a fraction of the long descriptions that it deserves.
Love is TRULY a majestic and worthy thing to be exalted. It should be the reason that keeps us breathing, feeling, and being human.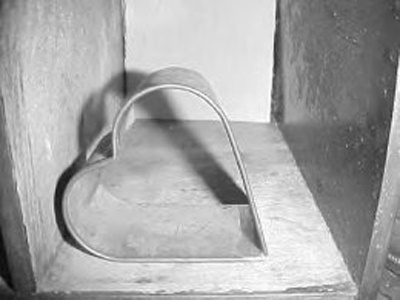 © Liana D., Somers, CT