I refuse to waste my time with stupid, meaningless relationships! No offense to those who do.
July 25, 2009
Sometimes I wonder. I wonder if everything always has to end up so morbid. Love, happiness, life...it all ends bad. Love, now that's dangerous. I mean, I've never been in love; I'm only a child, but I've seen what it can do. I've witnessed the magic of it, and the danger of it.


I once herd in a movie that people want to find love because it's the closest thing to magic, but I believe that some people just want to feel whole, and that true love is what they might be missing.

Kids my age get to be reckless, stupid, innocent and irresponsible, but what I don't get, is that they all rush. They through the "L" word around like it's just a suggestion or a stupid word that doesn't mean anything. "OH! I Love my Hubby so much," like, come one! Hubby...what is that? We're kids! We don't have hubbies( husbands)! Why would we want to? We get to be free and love holds you down in so many ways. Love is so powerful, that the word is even powerful.


"Oh babe! I love you so much! we're gonna be together forever!" It makes me sick. What fourteen year old wants to spend the rest of there life with there current partner? I'm sorry if this offends anyone, but most fourteen year old kids don't even stay in a relationship for over a month let alone forever! Also, we're all too selfish anyway, including me.


We get to be selfish. To be in a relationship, you have to put the other person before everyone else...including yourself. That means dedicating all your free time and devoting yourself to your partner. What teenager wants to do that? What teenager ever did do that?


I'm sure they're a few who have, but their future's are so limited. They have to worry about going to college, because they don't want to leave their "hubby" or "wifey" behind, they might not even go to college because they think they'll be together forever, and then a week after rejecting college they brake up and then what? What's in their future then? Working at Walt mart?


Why start something so complicated so early if you have your whole life to experience it, and to experience it right? Relationships are not for kids, and fake relationships are annoying and useless; they have no meaning. I want to go to college, and I want to fall in love, but not anytime soon. I refuse to say, " I love you," when I don't mean it, and I refuse to waste my time with stupid, meaningless relationships.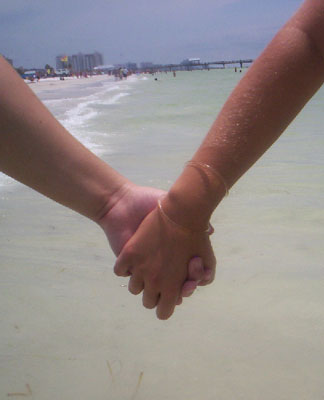 © Belinda H., Palm Harbor, FL