President Trump
MAG
November 9, 2016
In a victory that surprised many pollsters and pundits last month, Donald Trump has been declared the 45th president elect of the United States of America. He will be the leader of our country for the next four years.
First, I want to admit: I'm not a big Trump fan. I disagree with most of the things he wants. I am not alone in this. Many people are very upset. I understand that he is not ideal. I completely get that. But we are a nation built on a foundation of respect. It is un-American to treat others with disrespect, especially our next president.
I expect that the next four years will be a crazy roller coaster ride filled with loops, hills, and bumps. But isn't it, perhaps, refreshing to have a Republican in the White House? Donald Trump has the potential to turn this crippled country around.
Yet, about half the country hates him. Trump has said things that lots of people disagree with. His stances on sexism, racism, religion, and immigration, to name a few, have upset many. As I said, I disagree with most of Trump's opinions. I think he needs a filter. But I also see him as a progressive person with ideas that will change our country.
We cannot blame Donald Trump for the fact that he is our leader. He ran for president and built his campaign, but he had no control over his victory. It was up to the American people – your neighbors, coworkers, friends, and even your family. If there's anyone to blame, it's them. However, should you judge someone based on their opinions? One of America's core values is treating others with respect; we may differ in opinion, but we respect each person's right to free speech.
Donald Trump won. That sentence, right there, could launch millions of arguments. But we must get beyond those quarrels. He, whether you like it or not, is our next president. You may not agree with him and what he has to say, but he is our chosen leader. And we have to accept that.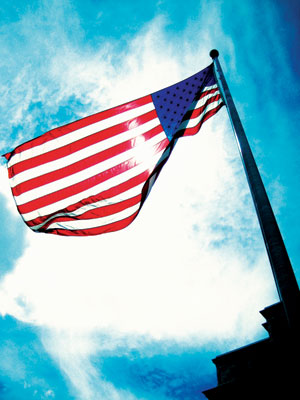 © Seita O., Palatine, IL